Barrel Aged Jude celebrates new beer laws | Beer Street Journal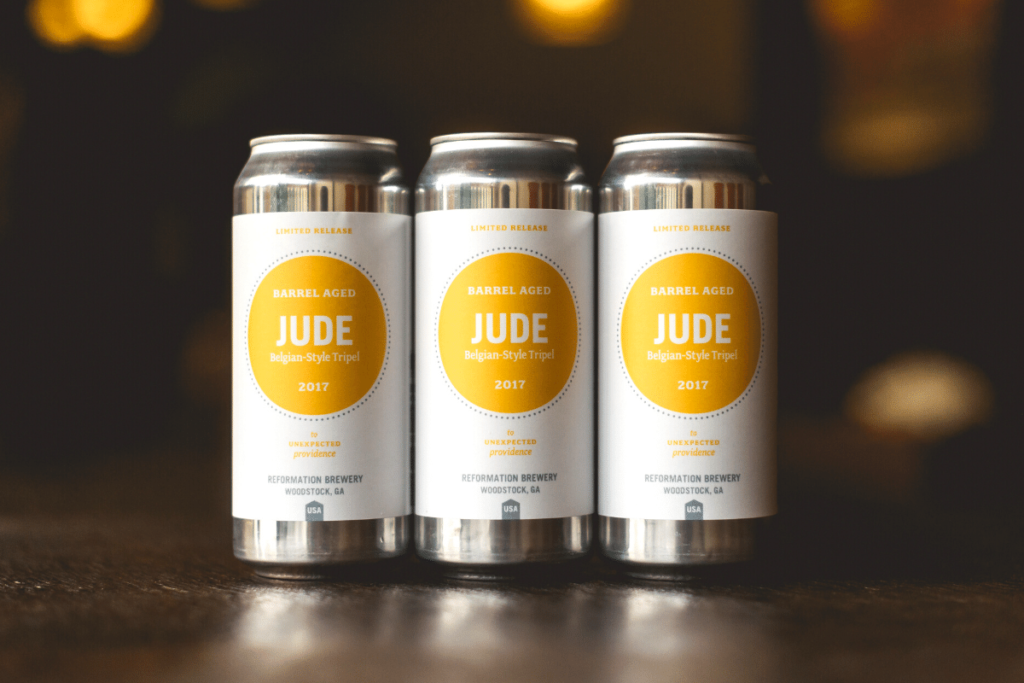 Reformation Barrel Aged Jude debuts today, alongside a new era for Georgia craft breweries. Today, you can finally buy a pint directly from the brewery.
Woodstock, Georgia is home to Reformation, who started aging Barrel Aged Jude over 9 months ago. The Belgian-style tripel has been resting in fresh bourbon barrels since late December.
This unique version of Jude has been aged for over nine months in bourbon barrels, with 9.2 percent ABV the beer is described as having notes of bourbon and oak atop a balanced malt sweetness and clean, citrus finish.