4 Must Try Popcorn Pairings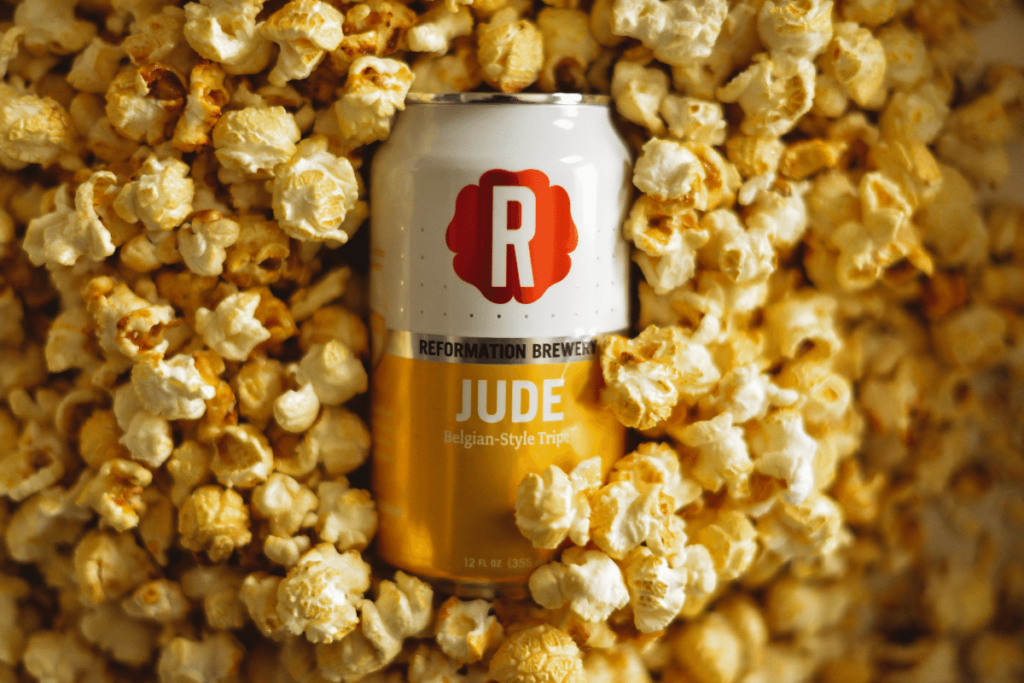 Salty and sweet, popcorn is a perfect taste and texture companion to a well made beer. Test our favorite pairings, or BYOP (that's bring your own popcorn) and explore your own!
IPA + Jalapeno Cheddar Popcorn
India Pale Ale lovers know that hop bitterness and heat goes hand in hand. With Nolan's rotating hop additions in each release, you'll get a kick out of this pair combining white cheddar popcorn with a punch of jalapeno pepper.
Lager + White Cheddar Popcorn
JOGR is our top pick as a refreshing low cal favorite to wash down white cheddar. This palate cleanser is a perfect match for salty and savory crisp white cheddar popcorn.
Belgian Style + Caramel Corn Popcorn
Smooth but subtle caramel and a dry finish make Cadence, or big malt in Jude make these Belgian Style favorites a complementary pair. Who knows you might just nurture your inner child with each bite!
Declaration + Chocolate Caramel Crunch Popcorn
Declaration is an Imperial Stout with aromas of smooth dark fruit and roasted malts. Declare a day done well with this pairing of chocolate caramel crunch popcorn and this beer's notes of coffee and bitter chocolate.