Reformation IPA DAY Declared in City of Woodstock
Wave your flags and raise your pints, it's Reformation IPA Day!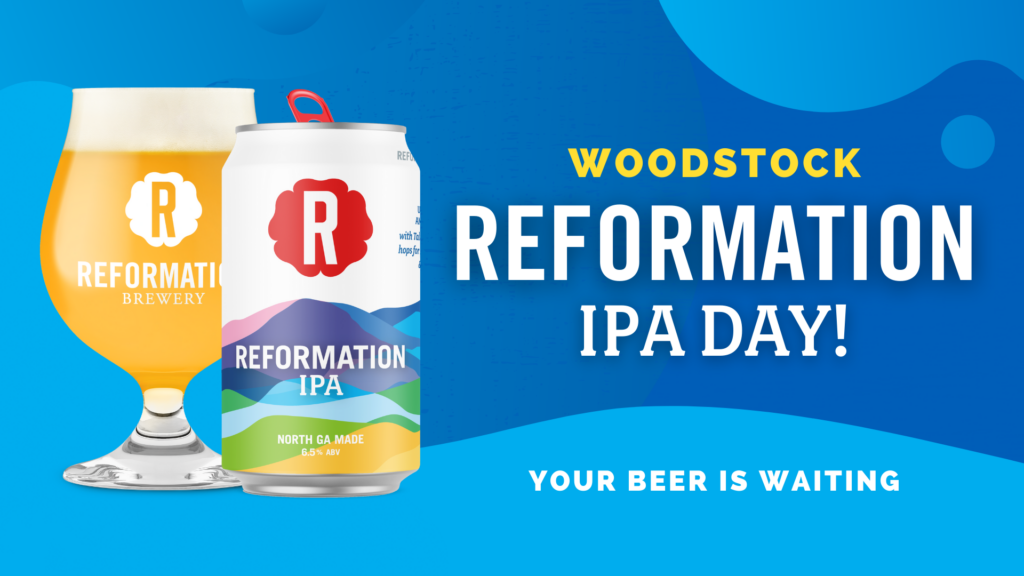 The Mayor of Woodstock hereby declares this day, Friday, Feb. 25th, Reformation IPA Day! From this day forward, the last Friday of February shall hereby be known as Reformation IPA Day in the city of Woodstock, celebrating the spirit of a beer made by and for our community.
An Unfiltered American IPA (6.5%) made in Cherokee County by Reformation Brewery, this year round offering is "Inspired by the natural beauty of the people and places in Reformation's communities, with years of research, development, and crafting behind this beer," says CEO & Cofounder, Spencer Nix. "Our heart and soul are in this self-titled IPA. It's our gift to IPA and beer drinkers from the lowlands to the highlands of Georgia. Unfiltered, balanced, reliable – Reformation IPA."