Reformation Oktoberfest is back!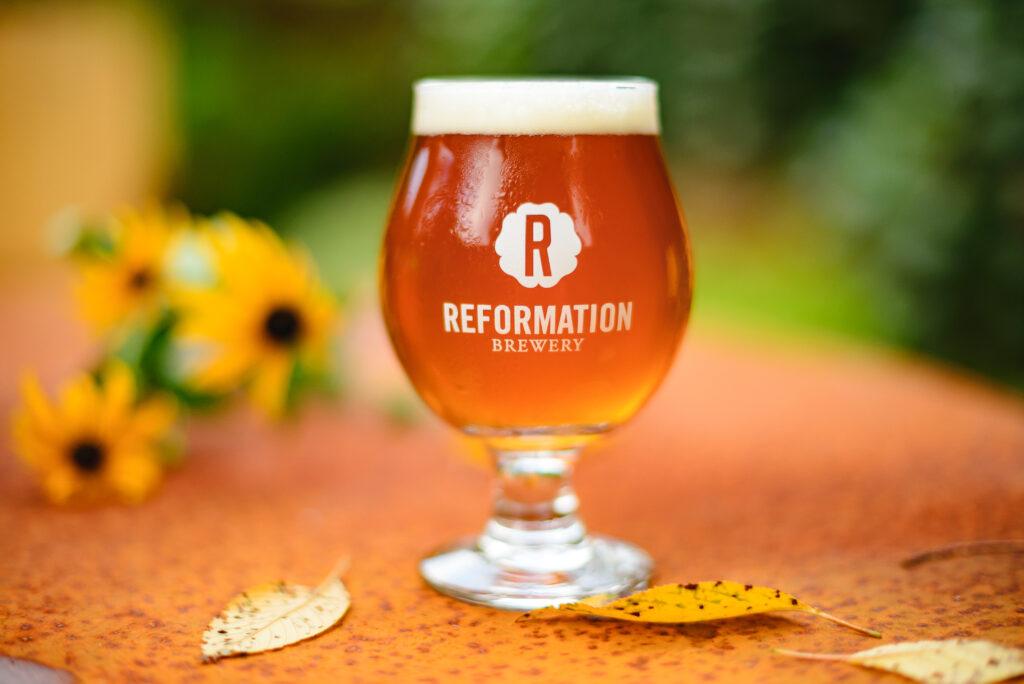 A Märzen style Oktoberfest with notes of toffee & caramel, this seasonal release returns to your neighborhood Reformation Friday, 8/19.
Pouring a warm amber hue, this unfiltered lager features Epiphany Coffee Malt and Bavarian lager yeast. Spunded and lagered for over 8 weeks for that classic clean finish, this might be our best batch yet!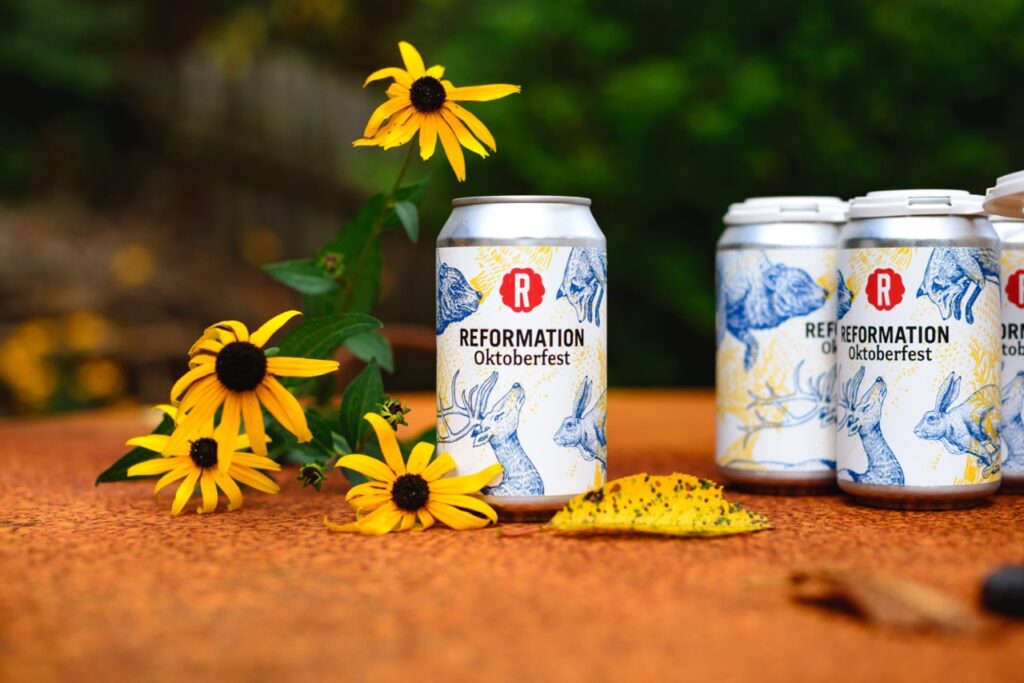 Spunded and what? Spunding is a process of allowing brewers to naturally carbonate their beer and is a proven German practice for creating the smallest-possible bubbles and creamy mouthfeel in beers.
Before the days of mechanical refrigeration, German brewers stored beer in cool, deep caves, especially during the hot summer months. "Lagern" is a German verb meaning "to store." Today, brewers continue the tradition, holding lager beer at cool temps for the best flavor, clarity, and condition.
A small-batch malt house in Durham, N.C., Epiphany connects regional farmers with brewers to create a sense of place in their beers and is committed to establishing a resilient, sustainable, and quality supply of domestically grown malt, which gives Reformation Oktoberfest exceptional flavor and character.
Wondering what's happening at your neighborhood Reformation?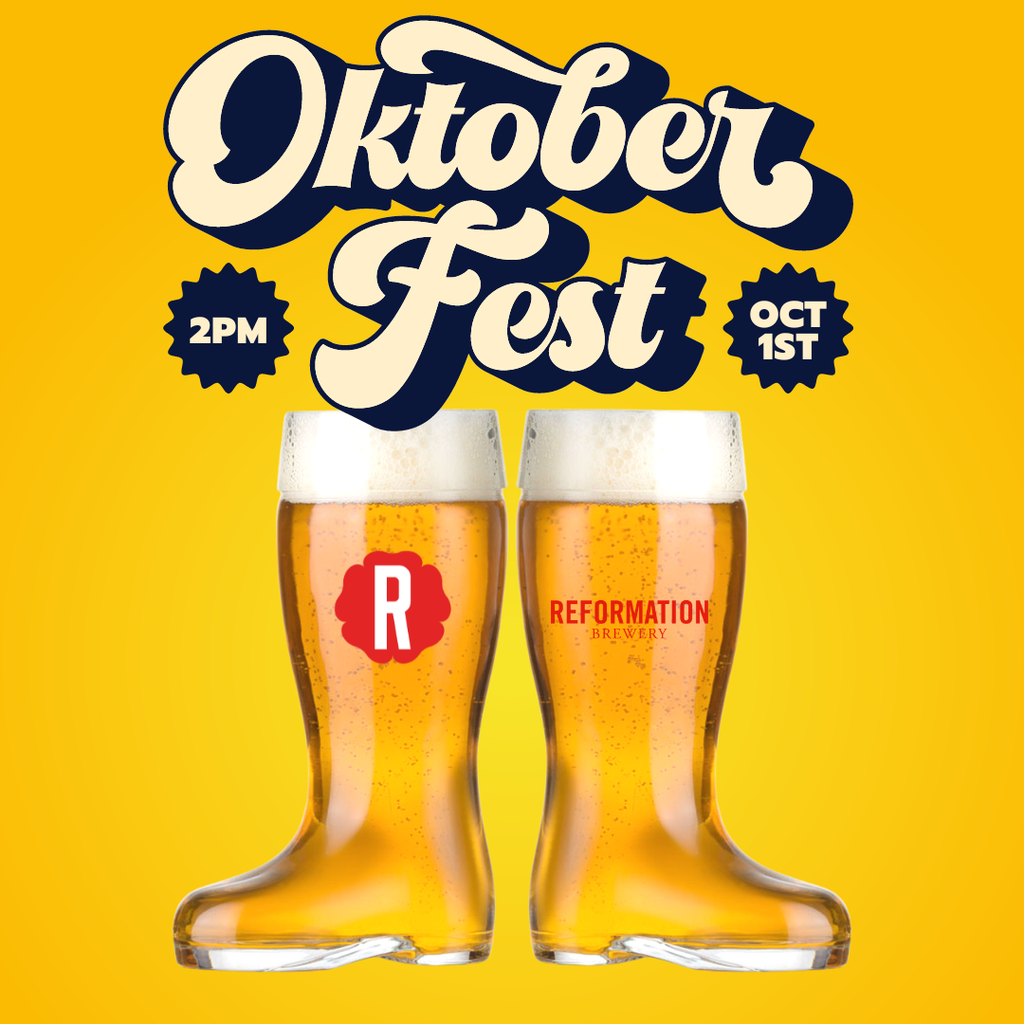 October 1st in Woodstock, we're throwing down for an Oktoberfest party you don't want to miss! We'll have music, beer, local vendors, and Queenie's BBQ is bringing the eats. Bring your crew for fun all day, or snag VIP tickets while they last and we'll save ya a beer boot and more. setbeerfr.ee/oktoberfest22