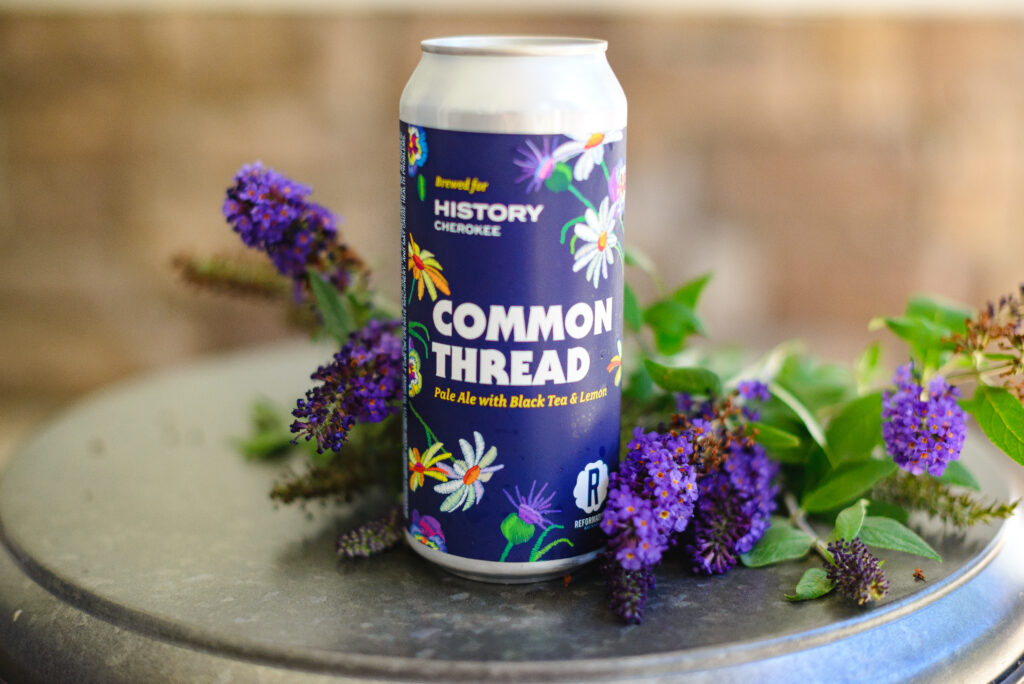 "If you like the classic Arnold Palmer, you're going to love Common Thread. More than that, this one is personal. As a citizen of this county whose family goes back many generations and a member of the History Cherokee board of directors, it's crucial we know our past; good, bad, and ugly, in order to become an even better community in the future.
We have an amazing story full of some beautiful characters who have shaped us into the community we are today. That story should be preserved, remembered, and told for generations to come. I'm excited about the opening of the History Cherokee center and invite you to become more connected to the story. Become a member today. To the common thread that weaves us all together, cheers!" – Spencer Nix, CEO & Co-founder
FRIDAY 9/2 – Welcome Common Thread, a light Pale Ale (4.8%) featuring black tea & fresh lemon for an Arnold Palmer-esque experience.
While supplies last, $1 per pint/pack is donated in support of History Cherokee and their mission to inspire empathetic and engaged communities, cultivate a love of learning and greater understanding about our shared past, and serve as a trusted community resource for Cherokee County history. Learn more at historycherokee.org.
Preorder for brewery pickup: reformationstore.com