ONE LOVE | Brewed for Crafted For Action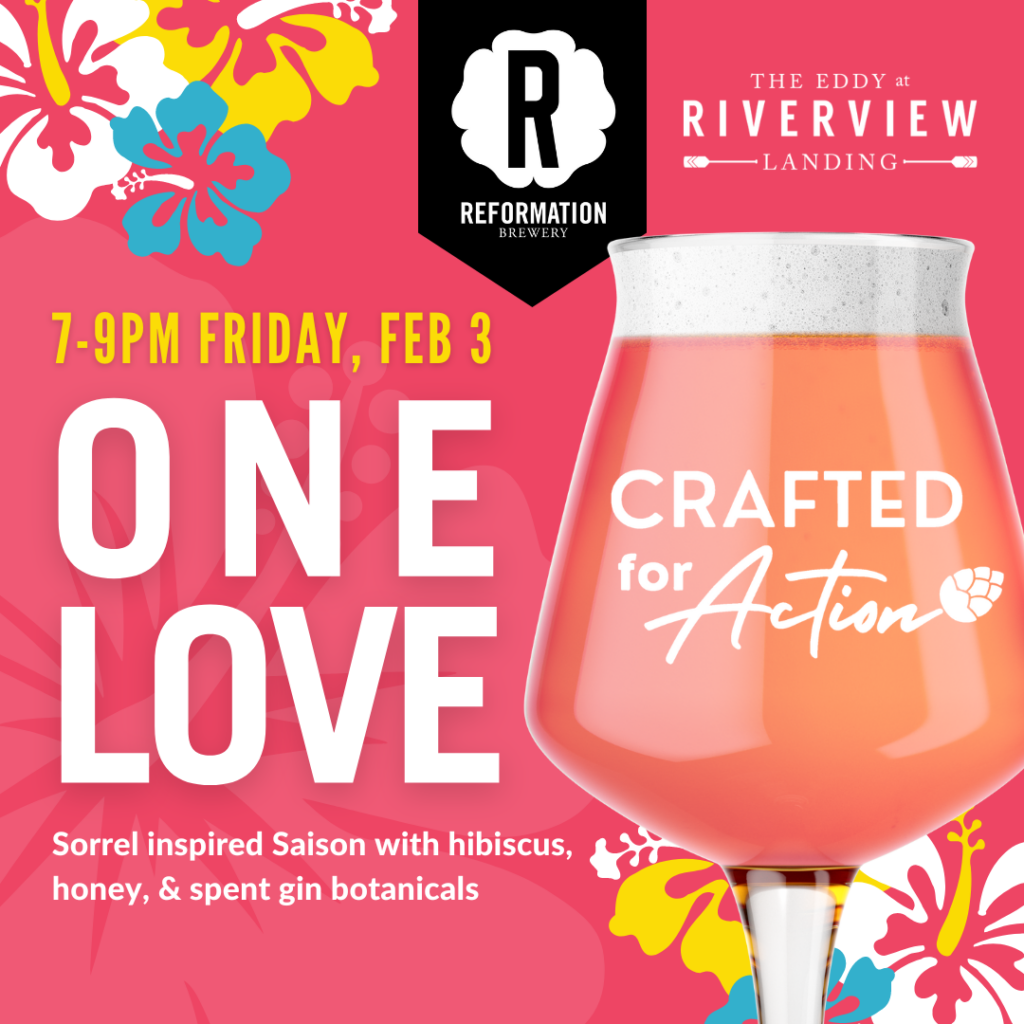 This February, join us in drinking One Love – a Sorrel Inspired Saison with Honey, Hibiscus, and spent Gin Botanicals. While supplies last, all proceeds go to Crafted For Action. Learn more at craftedforaction.com
Join us in Smyrna, Feb. 3rd from 7-9pm for the Launch Party and meet our collaborator, Jennifer Price, founder and creator of Crafted For Action.
…
What is Sorrel?
Sorrel or "sorrel drink" is popular Caribbean beverage and is made of hibiscus flowers and various spices. According to Atlanta chef Briana Riddock, Sorrel is "a prized ingredient in the foodways of the African diaspora, where it lends a red hue to celebratory drinks." In America, it is used to commemorate Juneteenth; the color is symbolic of the blood shed by enslaved Africans and the collective resiliency of Black people. (Source)

We named it "One Love" not only because of the obvious ties to Jamaica and the Caribbean, but because of beer's undeniable power to unite communities.

As Bob Marley and the Wailers sang,

One love, one heart
Let's get together and feel all right

We hope you'll come out to support!
All proceeds benefit the Crafted for Action Conference.