Meet the Crew: Danica Clark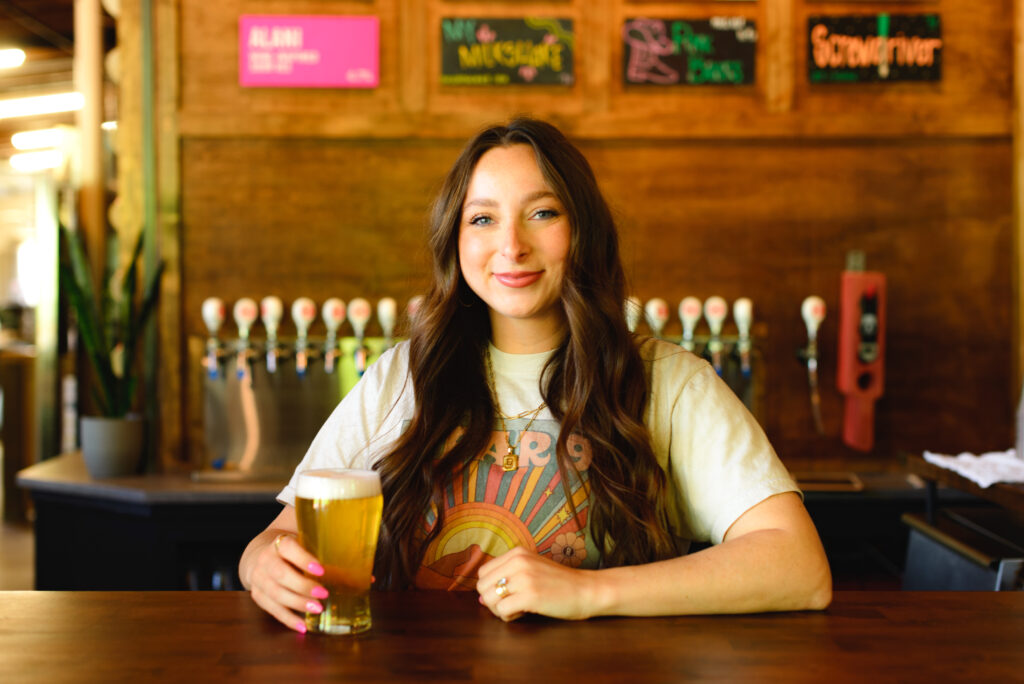 Meet the Crew: Discover the Faces and Stories behind Who We Are and What We Do.
"You can come up to Reformation anytime, any day and there will always be somebody there to talk to whether it's a friend, a local, or a regular. Everyone is so happy and welcoming here." — Danica Clark
---
STORY
Our Reformation Crew is the backbone of who we are and what we do. They are often the unknown faces and stories behind the well-known places and products you love. You can't taste our drinks or enjoy our spaces without interacting with one of our incredible crew members.
This is why we are launching a brand new series starting this May highlighting our crew and featuring their stories called, "Meet the Crew." Each month, we will feature 1-2 crew members in a blog post and a fun video on social media to share their unique roles and personalities.
FEATURING: Danica Clark, Woodstock Venue Coordinator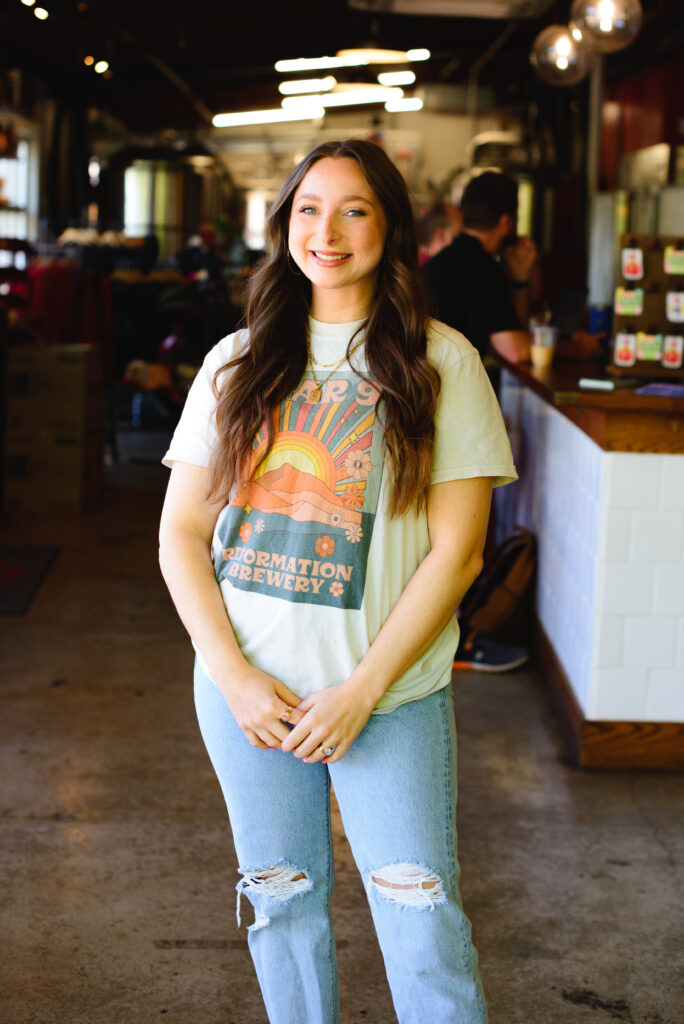 For the kick-off to this series, we want to introduce you to Danica Clark, our Woodstock Venue Coordinator responsible for the overall condition of the Woodstock taproom as well as staff and service execution. You have probably seen Danica in Woodstock serving guests with a smile, gladly guiding their beer decisions, laughing with her fellow crew members, and working hard to keep things running smoothly and looking great.
When she's not serving our guests, Danica can be found enjoying the outdoors with her husband Paul, fur baby life with her dog Cowboy, searching for tasty pickles, or hanging with her friends over a skinny margarita.
Get to know Danica and what makes her who she is in the conversation below.
And, watch this fun video on our YouTube channel. Share it from our Instagram page.
GET TO KNOW DANICA CLARK – Fun Q&A
Do you have a fun nickname at work?
Yes, they call me Danny, Danimals, Danny Bananny, Alex calls me Dannacan, so yeah, I have a lot.
Where are you from and where do you call home?
I grew up in Kennesaw – I went to school and college down there. I recently moved to Woodstock, Georgia, and fell in love with it and call it my home now.
What is your favorite Reformation beer and the most underrated?
My favorite of all time – we had a vegan blueberry milkshake IPA or our honeydew Kolsch. The most underrated is Stark. Once the weather hits 65 degrees, a nice Stark is very crisp, easy to drink, but still warms you; it's great.
What are some hidden talents or special interests?
I know sign language as well as I was a clogger for about 20 years. It was so fun – I started when I was two-and-a-half. I had a great team. We went to competitions and won state, went to nationals and I was on the state team. It was very fun.
Favorite time of year?
Late Autumn.
Favorite place to vacation?
Vail, Colorado.
What is the best thing that coworkers say you bring to the crew?
My leadership style and positive attitude.
Favorite place to enjoy a great drink with friends?
Anywhere we can get a great margarita. As long as it's a skinny margarita, on the rocks, with sugar on the rim.
What's a fun fact about you according to your husband?
Her husband Paul says, "She's the best dog mom around and the best passenger princess on long road trips."
Favorite walk-up music and why?
"Man, I Feel Like a Woman" by Shania Twain. If you know me, you know that's it. It's the only song I do karaoke to. Once I hear the intro, I'm up, and I'm singing, I love it!
Favorite movie of all time?
Forest Gump. I quote the "run, Forest, run" all the time. I quote it anytime I see somebody running.
Who is your absolute favorite person at work?
[Laugh] My husband would kill me if I don't say him, but it differs from day to day.
What is one thing you love about Reformation culture?
You can come up to Reformation anytime, any day and there will always be somebody there to talk to whether it's a friend, a local, or a regular. Everyone is so happy and welcoming here.
Reformation is very passionate about being North Georgia Made and all things outdoors. What is something you love doing in the outdoors?
I love going paddleboarding on the lake – specifically Lake Allatoona. Taking the dogs hiking. The boat. I just like to be outside in the sun.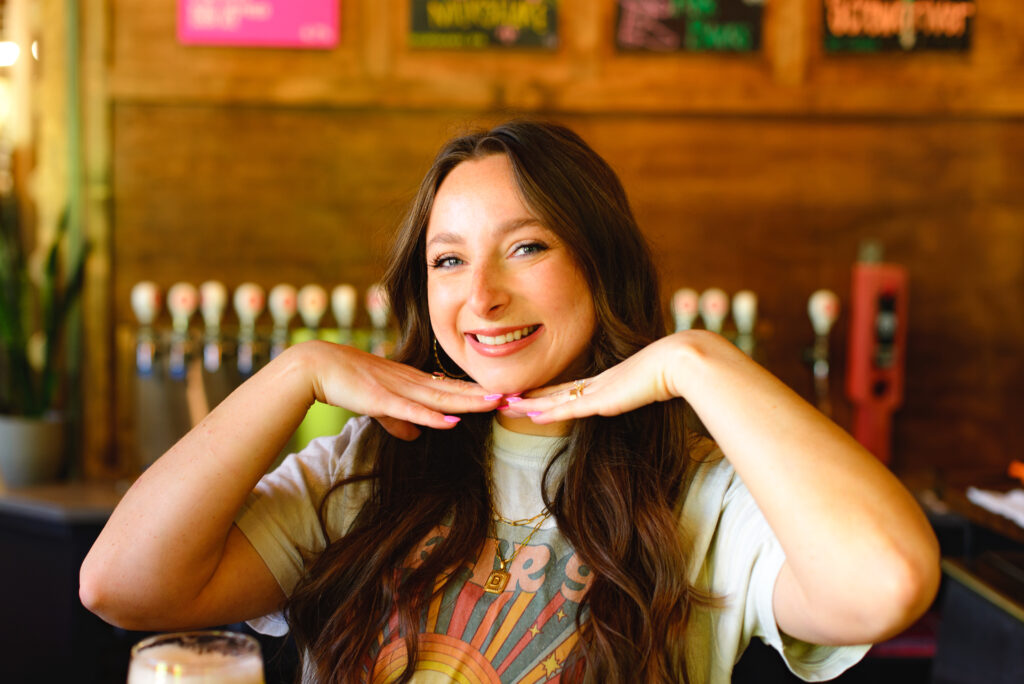 ---
Want to join our incredible crew and get in on the excitement? Send in your resume at the link below to apply: https://reformationbrewery.com/careers/
Subscribe to our blog and follow us on social media to stay connected to everything Reformation and this exciting series.