Chattahoochee Riverboat Tour with Chattahoochee Riverkeeper.
"The good work of Chattahoochee Riverkeeper is vital to our community's success."

– Spencer Nix, Reformation Co-founder and CEO
It is hard to truly appreciate something until you are fully immersed in the experience of it.
Yesterday, under blue skies, sunshine, and the cool breeze of Spring, we had the opportunity to fully immerse ourselves and experience the beauty of the Chattahoochee River up close and personal. Jason Ulseth, Riverkeeper, and Kyndall Thiessen, Development Director, took us on a guided riverboat tour of the 'Hooch to learn about and experience the incredible work of their Chattahoochee Riverkeeper team — keeping Atlanta's vital water source clean and safe since 1994.
Their love for the river, passion to care for it, and tireless work to preserve it for future generations is contagious.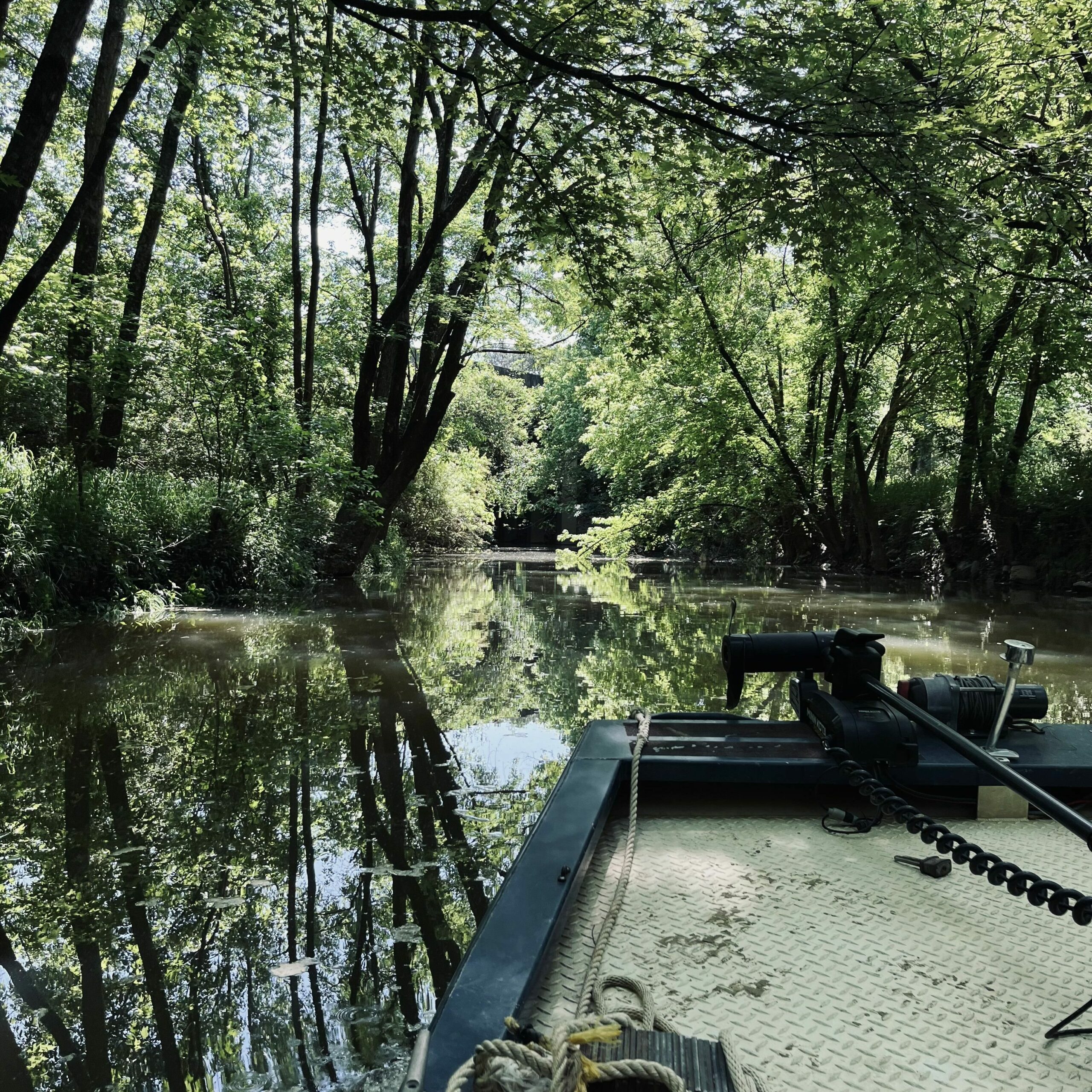 The Chattahoochee River "begins as a tiny stream in north Georgia and flows all the way to the Apalachicola Bay and is the most heavily used water resource in Georgia" (source, CRK's Fun Facts). We learned that the river is not only a primary water source for Metro Atlanta's 5 million residents but has weathered many storms from sewage and industrial pollutants to litter trails and the dangers of extreme droughts and floods. Not only do we depend on the river to live, work, and play but so do the surrounding wildlife and the natural ecosystem.
The river creates a sustainable source of water as well as feeds many outdoor activities like hiking, tubing, boating, and so much more. Nearly 30 years of river keeping has helped revitalize land along the river leading to development and redevelopment projects and investment in new businesses and neighborhoods as well as plans for future parks and trails. The fruits of their labor are paying off with exciting new developments and a river that is 99% clean of sewage contamination.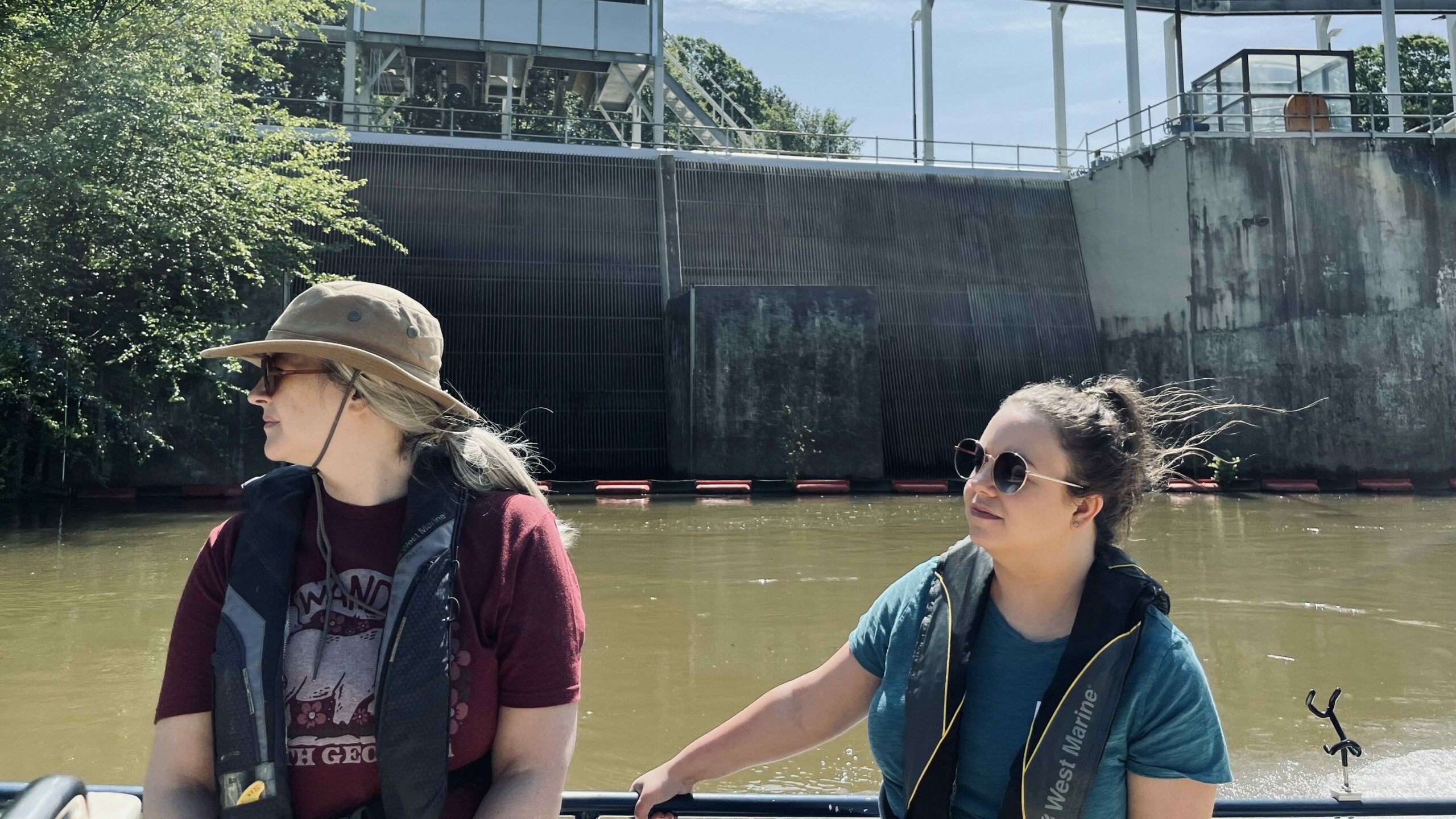 One of those development efforts includes The Eddy at Riverview Landing in Smyrna — a mixed-use development including townhomes, retail, eateries, coffee shops, an outdoor amphitheater, walking trails, and Reformation's own Smyrna taproom with adjacent bbq restaurant and outdoor seating and river access.
Why would a brewery care about river keeping? Because keeping clean water flowing is bigger than just keeping beer taps pouring. It ensures a sustainable water resource for our kids and grandkids for years to come. Here is why we are honored and privileged to be one of their partners and now neighbors in Smyrna:
"Good water isn't just our business' most precious natural resource, good water creates spaces that people want to gather and enjoy. The good work of Chattahoochee Riverkeeper is vital to our community's success. Our shared values and vision to create space to enjoy and liberate moments that matter to people in North Georgia make Chattahoochee Riverkeeper one of our most valued partners."

Spencer Nix, Reformation Co-Founder and CEO.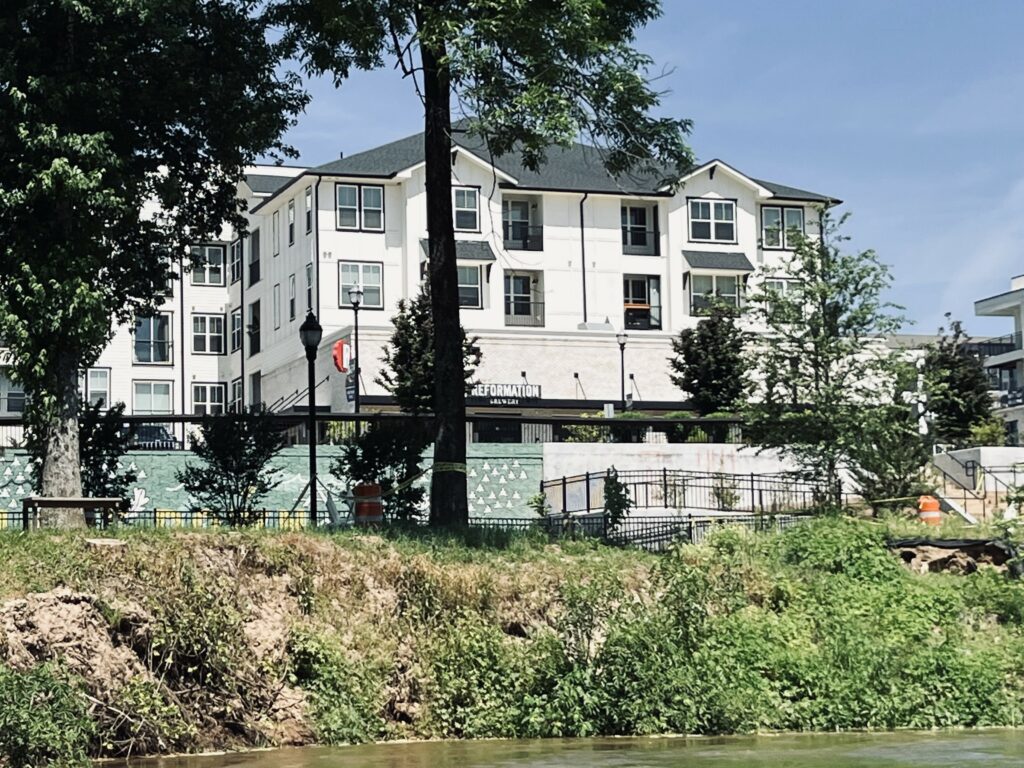 Our Smyrna taproom offers 16 beers on tap, adjacent bbq, events like music bingo every Thursday at 7 pm and trivia every Sunday at 6 pm, and the following hours:
TUES – THURS: 3 pm – 9 pm
FRI – SAT: 12 pm – 10 pm
SUN: 12 pm – 9 pm
Located at 6255 Riverview Rd. SE Building 4000 Suite 200
Smyrna, GA 30126
*You can join us in supporting their important mission too -through gifts and volunteer work.
Visit chattahoochee.org to learn more.