Create Vibrancy with Woodstock Arts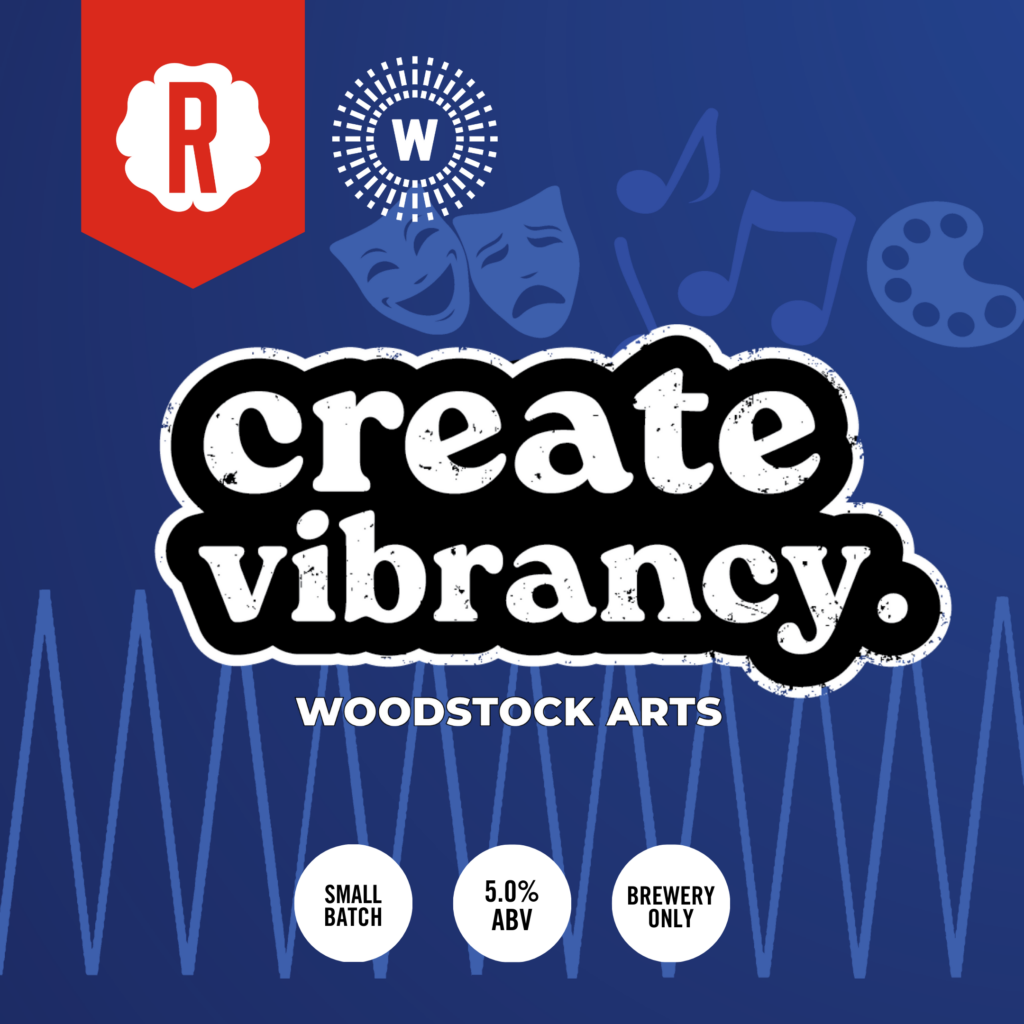 Create Vibrancy with Woodstock Arts! This week we welcome a release celebrating community art. Featuring four unique designs made by local artists, each purchase helps support Woodstock Arts mission to engage the community with relevant art experiences every day.
Since 2002, Woodstock Arts has been supplying performing arts productions, world-class concerts, in-depth classes, & exciting camps. Come join us! Let's create vibrancy. More at woodstockarts.org
About the beer
Create Vibrancy is an American Pale Ale featuring Strata and Strata CGX hops for light strawberry fruitiness & uplifting citrusy undertones. A portion of the proceeds from each purchase supports Woodstock Arts, our nonprofit local arts center. Made with support from VisitWoodstockGA.
Available from your neighborhood Reformation as our featured offering, Saturday, July 1st. A day declared #setbeerfree day by our Woodstock mayor, made to celebrate Georgia beer freedom, local makers, and live music. 
The Art & the Artists
Harmony Reid, "The Reeves House"
Entitled "The Reeves House," the can art is an original watercolor by Woodstock artist, Harmony Reid, highlighting one of the city's original landmarks which serves as an arts & community center in the heart of downtown Woodstock.
Sylvia Smith, "Community Faces"
Entitled "Community Faces," this artwork by Sylvia Smith speaks to the community we create through art and gathering together, sharing a beer at Reformation or experiencing a vibrant moment with friends. More art at Sylviadraws.com.
Joseph Baum, "Spaceman"
The can art entitled "Spaceman" from Graphic Artist, Joseph Baum, depicts an explorer taking respite in what is right in front of him, the small, glowing speck can remind us to celebrate what is right in front of us.
Get social with us:
Woodstock Arts @woodstockgaarts