Meet the Crew: Aly Talley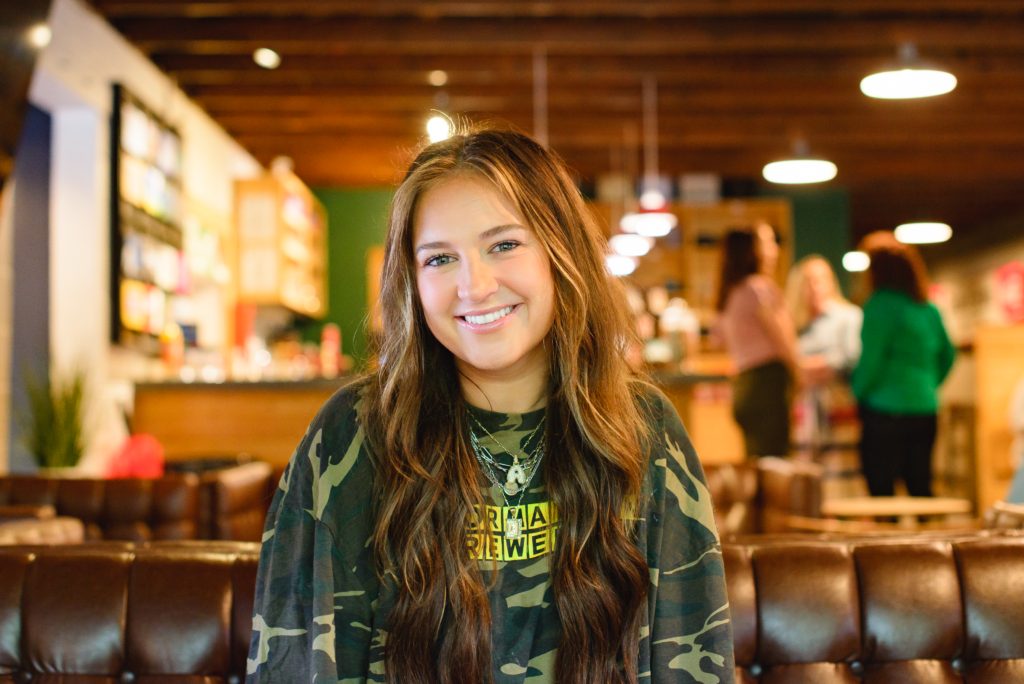 "I love that it is so family friendly here I can bring my daughter and she can play in the yard and I can enjoy a craft beer. It's a place of community. There are always good conversations. I feel like any time you walk into our taproom you are gonna know somebody and somebody is going to remember your name." — Aly Talley
---
Meet the Crew: Aly Talley
STORY
Our Reformation Crew is the backbone of who we are and what we do. They are often the unknown faces and stories behind the well-known places and products you love. You can't taste our drinks or enjoy our spaces without interacting with one of our incredible crew members.
This is why we launched a brand new series this May highlighting our crew and featuring their stories called, "Meet the Crew." Each month, we will feature one crew member in a blog post and a fun video on social media to share their unique roles and personalities.
FEATURING: Aly Talley, Community Coordinator, "Magician of Chaos"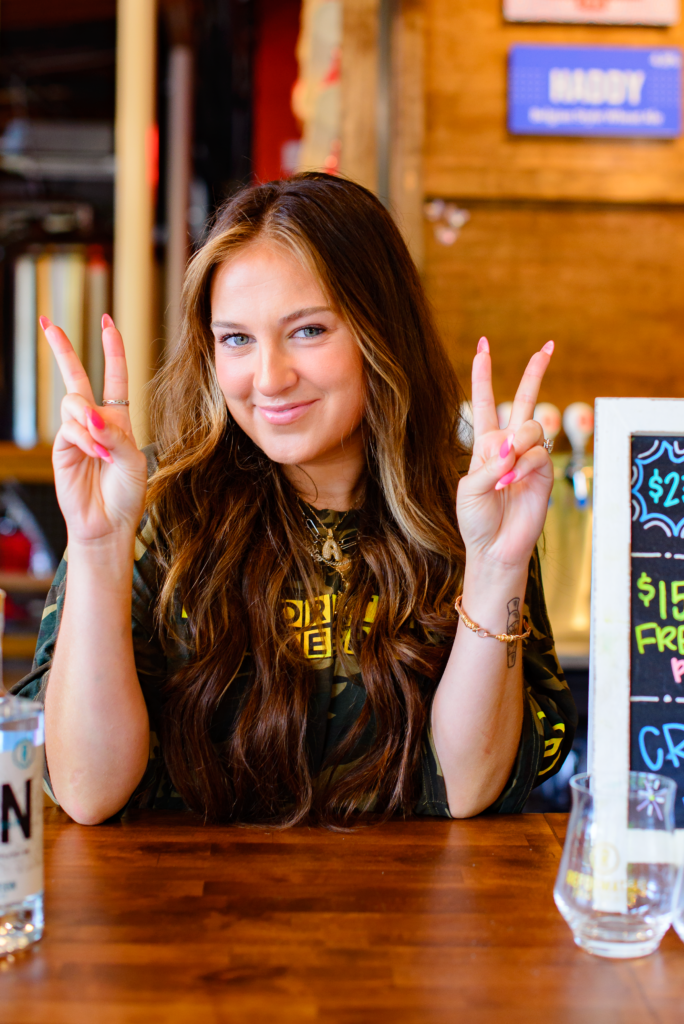 For our next crew member, we want to introduce you to Aly Talley, our Community Coordinator and "Magician of Chaos" responsible for planning public events across all three taprooms (Woodstock, Canton, Smyrna), working with the cities and developments surrounding those taprooms, and manages community relationships. With Reformation since 2018, You have probably seen Aly behind the bar in Woodstock or Canton serving guests, decorating for our next big moment (a.k.a. Taylor Swift Night, Stranger Things event 2022, Cadence Fairs, 20's Speak Easy, to name a few), or thriving alongside her fellow crewmates in the midst of event chaos. She brings her eye for interior design, love for people, and passion for creating magical moments worth celebrating. She does it with class and spunk.
When Aly is not redesigning our taproom for fun moments, she can be found enjoying the lake with her friends, listening to live music with her besties, or hanging with her two favorite people: her husband and daughter.
Get to know Aly and what makes her who she is in the fun video below.
---
GET TO KNOW ALY TALLEY– Q&A
Do you have a fun nickname at work?
My coworkers call me Aly Talley or Alison Tallison. I feel like since my name rhymes they think it's fun. And our Creative Director gave me the title of "Magician of Chaos."
Favorite part of your job?
I think the behind-the-scenes and leading up to the big moment is always really fun. Walking into to our taproom and seeing our staff crushing it and them enjoying the moment as well as our community; it's packed, it's wild, it's chaotic. It's my favorite part.
What generation do you most identify with?
I fall in the middle of a Millennial and a Gen Z. But, I feel like I would have really thrived in the '70's because it was groovy and funky and there were disco balls (holds up a peace sign).
What is your all-time favorite Reformation moment?
I really loved our Stranger Things event in 2022. It was a huge turnout. There were people of all ages here. I also just love Stranger Things so it was a lot of fun to plan. Another big event was the Cadence Fair 2021. It was my first year planning and organizing the Cadence Fair. Our team did a fantastic job and we all worked together. It was awesome seeing that day turn out like it did. It was beautiful weather, the yard was packed, and everyone really enjoyed it.
What is your favorite Reformation beer and the most underrated?
My favorite of all time would be Wilder – it was a fruited ale with black currant and cranberry. My favorite most underrated drink would be Forage – our key-lime sour.
What are some hidden talents or special interests?
My two hidden talents are I can tumble and throw some back tucks and I can say my alphabet backwards at the same speed I can forwards.
The most unique place to enjoy a drink with friends?
The Diamond Jack Wine Bar in Maryville, Tennessee. I really love it because my cousins actually own it. They've done an incredible job. It's very vibey and eclectic and the drinks are always really fun and pretty.
Beach or mountains?
Beach because I can just sit there all day and I don't like to hike. So, beach.
Famous person, dead or alive, you'd want to spend the day with?
It would have to be Matthew McConaughey. I would like to sit on a ranch by the bonfire, drinking a glass of whiskey. "It'd be a lot cooler if I did."
What would your walkup music be?
All Gold Everything by Trinidad James or Coming Undone by Korn. Ultimately, probably rap. But also if you played Amarillo by Morning by George Strait I'd be ready to go.
Favorite genre of music?
Probably current-day country, kind of Americana music. Zach Bryan, Jonathan Peyton (who is headlining Candence Fair this year). They are all my favorites.
Where are you from and where do you call home?
I have lived in a couple of different states so a lot of places have pieces of home to me. But I think now ultimately wherever my husband and daughter are at is where I call home. Is that cheesy? That's cheesy. It's kind of cute though, right? 😉
What is one thing you love about Reformation culture?
"I love that it is so family friendly here I can bring my daughter and she can play in the yard and I can enjoy a craft beer. It's a place of community. There are always good conversations. I feel like any time you walk into our taproom you are gonna know somebody and somebody is going to remember your name."
Interesting fact about you?
I have the Reformation Rose tattooed on me (Laugh).
What did you get your degree in?
I went to school for Interior Design and Psychology and I think that helps with my creativity and people skills and planning really cool events that people will enjoy here at Reformation.