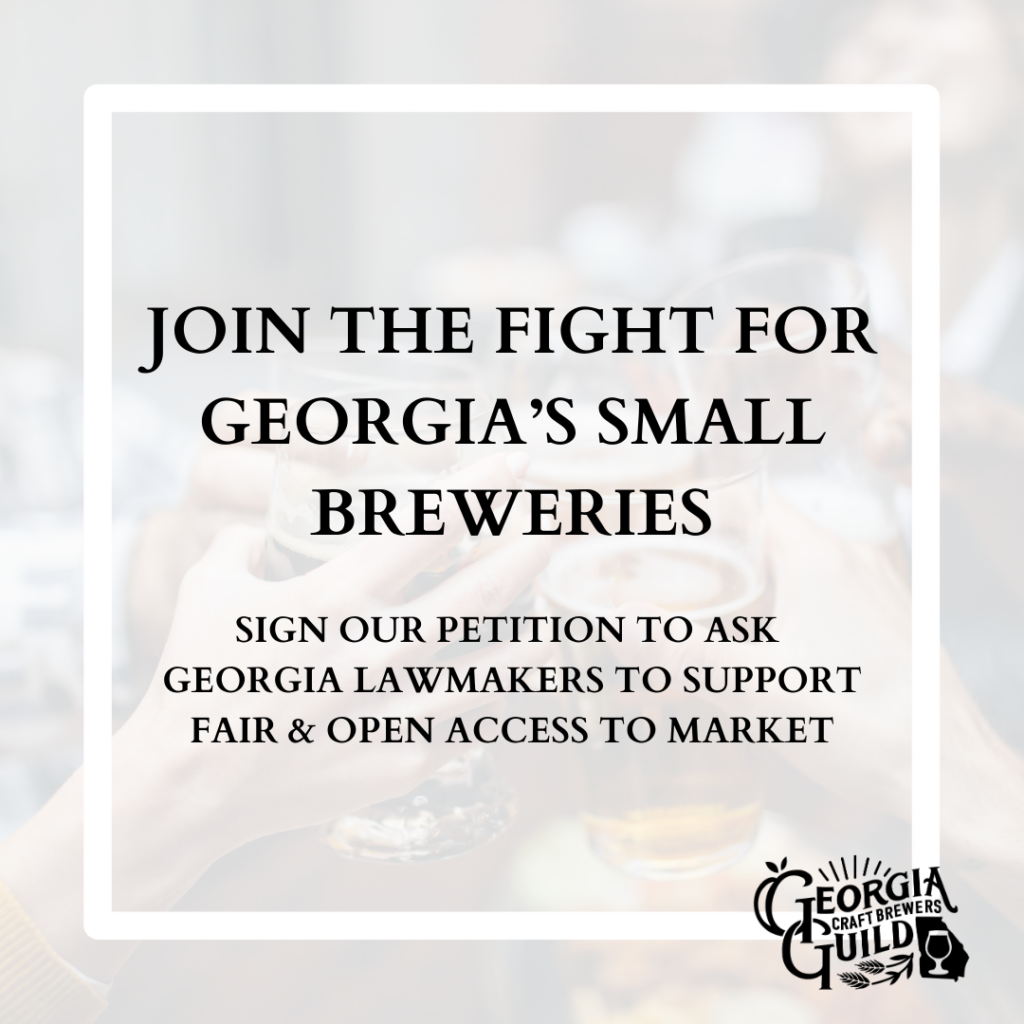 WE NEED YOUR HELP! Join the fight for Fair & Open Access to Market and sign the petition @gacraftbrewersguild 💪 🍺 https://setbeerfr.ee/47esVqq
The craft brewing industry has seen significant growth over the past several years, thanks in part to some smart policy changes by lawmakers at the state Capitol (SB 85 in 2017). Unfortunately, Georgia still remains one of the most restrictive states to open and operate a small brewery.
With the challenges of rising costs of goods, materials, and services, supply chain challenges, market shifts and other economic pressures over the past few years, small breweries lack the flexibility they need to thrive, and in some cases, survive. Fair and Open
Access to Market is essential for a small brewery to meet consumer and community demand for their products.
The F.O.A.M. Act (Fair and Open Access to Market) would:
– Allow for limited self distribution for small brewers
– Reform beer franchise laws in Georgia. Georgia lacks fair franchise laws that govern how a small brewer enters into a relationship with a distributor.
– Remove the daily to-go limit of 288 oz. per person.
Urgent action is needed to keep this vital industry moving forward. These proposals will give local breweries the flexibility they need to not just survive, but thrive.