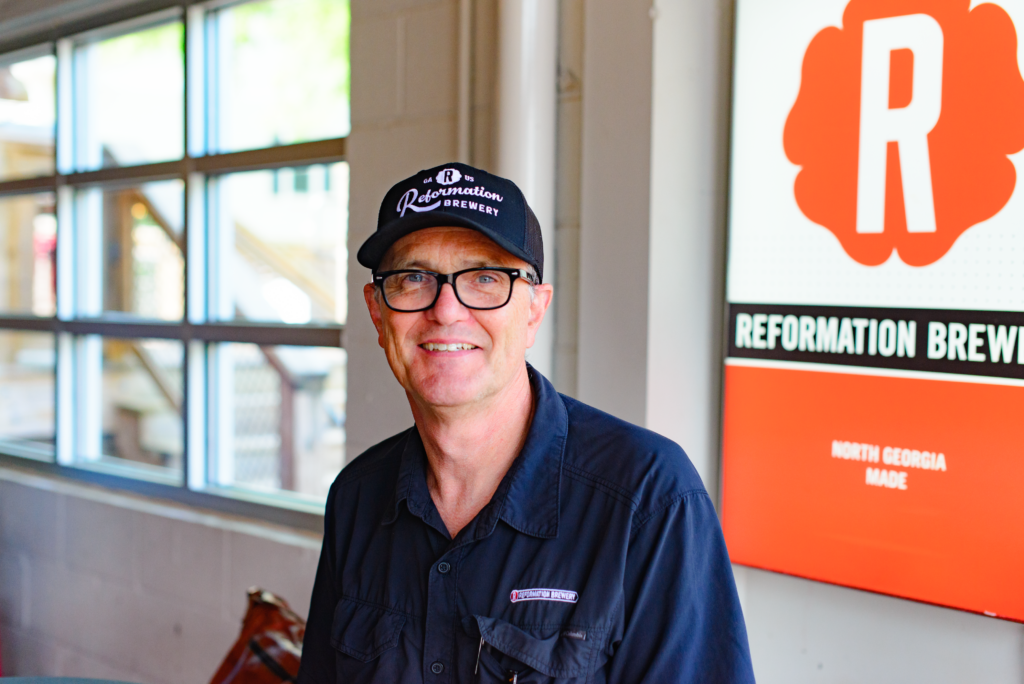 Meet the Crew: Discover the Faces and Stories behind Who We Are and What We Do.
"I love our production team right now. We have a very solid crew. Everyone knows what they're doing. Nobody has to be asked what to do twice. We all make fun of each other but everyone knows what to do and when to do it. We're pretty happy with production." — Paul Hamill
---
STORY
Our Reformation Crew is the backbone of who we are and what we do. They are often the unknown faces and stories behind the well-known places and products you love. You can't taste our drinks or enjoy our spaces without interacting with one of our incredible crew members.
This is why we are launching a brand new series starting this May highlighting our crew and featuring their stories called, "Meet the Crew." Each month, we will feature 1 crew member in a blog post and a fun video on social media to share their unique roles and personalities.
FEATURING: Paul Hamill, Lead Brewer/Head Distiller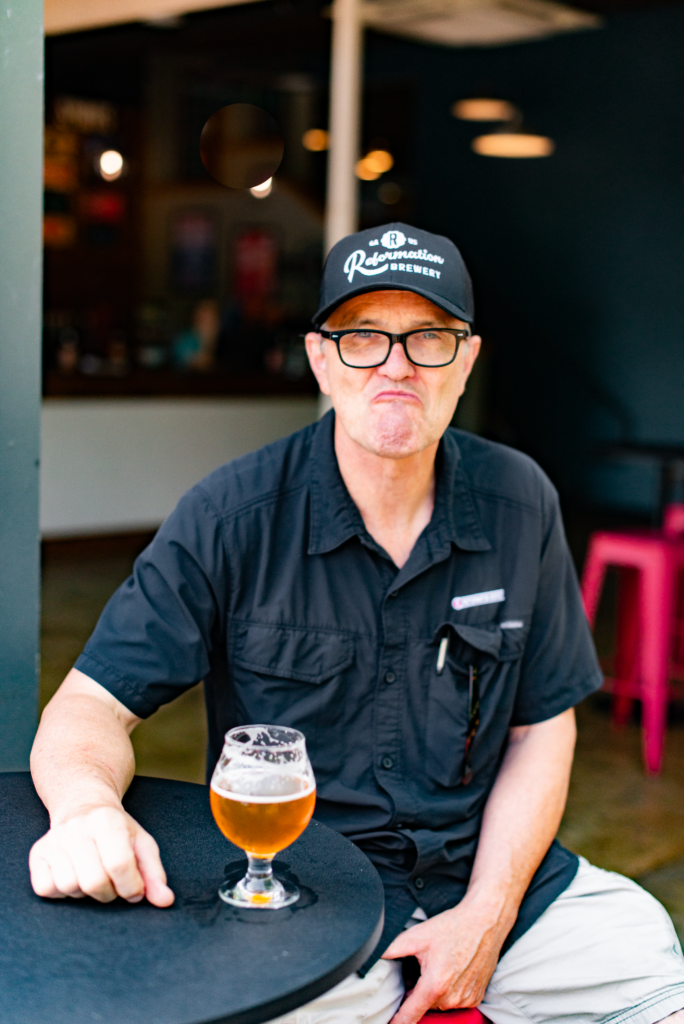 For our next crew member, we want to introduce you to Paul Hamill, our Lead Brewer/Head Distiller responsible for the overall production of our Craft Spirits line of products. You have probably seen Paul in Woodstock or most likely Canton – our production headquarters – distilling vodka or gin, telling cheesy dad jokes, embellishing his Irish charm, picking on his fellow production crew mates, or kicking back one of his favorite Reformation libations (a Reformation IPA or our new London Dry Gin).
When Paul's not raising spirits he can be found making homemade guitars, enjoying the outdoors with his wife, or cooking up something delicious in a backyard bbq.
Get to know Paul and what makes him who he is in the conversation below.
And, watch the FULL VIDEO on our YouTube channel. Share it from our Instagram page.
---
GET TO KNOW PAUL HAMILL – Fun Q&A
Do you have a fun nickname at work?
No, not really.
How would you change your title?
The director of all the things nobody else wants to do. Messy and uncomfortable, I'll do any of those. I'll do anything that is necessary.
Where are you from and where do you call home?
Eastern Tennessee, the deep South (haha)! I am originally from Belfast, Ireland. But, I have now lived in the States since 1997. I have been in Atlanta all that time. In the last year, I have lived up near Canton. It feels like home up there and we are enjoying it.
What is your favorite Reformation beer and the most underrated?
My favorite of all time or go-to used to be Atlas – our original IPA, a rye IPA. I really loved that. We stopped making that for a couple of reasons. My go-to now is our Reformation IPA. It's a good solid IPA. I also drink our Lagers – we have nice New Zealand Lagers. I like our Cold One.
What are some hidden talents or special interests?
During the Covid lockdown, I taught myself how to make solid-body electric guitars. I made a couple of those from blocks of wood, a neckpiece, and a fingerboard. I can shave and put together an electric guitar.
Is a hotdog a sandwich?
Yes, an unpleasant sandwich but a sandwich. I would top it with everything on it: tomato, mustard, sauerkraut, relish, the whole thing to hide the taste of animal parts.
Who makes you laugh the most at work?
That's a good question. Who makes me laugh the most or who do I laugh at the most? Everyone is funny at the brewery. We try and have a good time. Currently, I pick on Kyle. I won't say what I say to him because it gets unpleasant (laugh). He's fine with all this picking unless he has a heavy flow day and then I back off a bit (laugh).
Favorite place to enjoy a great drink with friends?
Reformation, especially in Canton.
What is one thing you love about Reformation culture?
You can come up to Reformation anytime, any day and there will always be somebody there to talk to whether it's a friend, a local, or a regular. Everyone is so happy and welcoming here.
Famous person dead or alive you would spend the day with?
I would say, Ed Sheeran. I watched his show on Disney+. He seems like a really nice guy. He was in Atlanta recently and mistakenly went to SweetWater Brewery (haha) had a couple of pints, went behind the bar, served some beers, and played a couple of songs, he seems a really nice guy and has his own guitar company in Northern Ireland.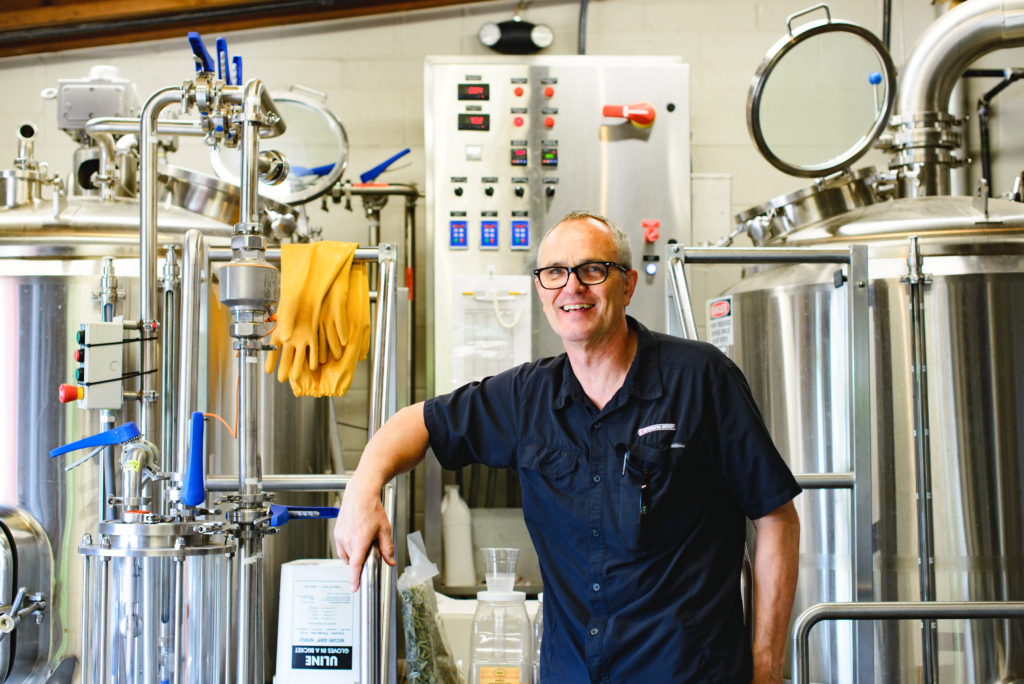 Paul in the brewhouse of our Woodstock taproom.
---
---
Want to join our incredible crew and get in on the excitement? Send in your resume at the link below to apply: https://reformationbrewery.com/careers/
Subscribe to our blog and follow us on social media to stay connected to everything Reformation and this exciting series.