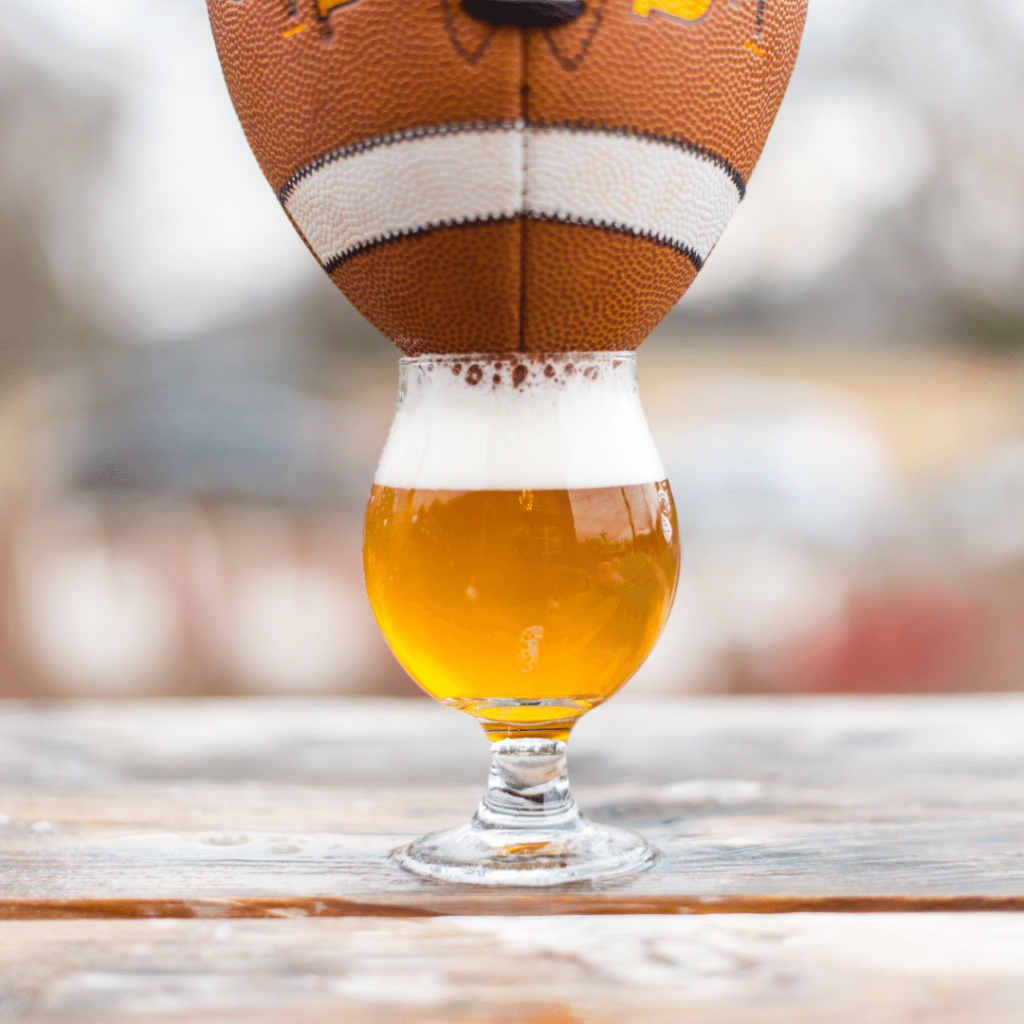 Some of the most iconic Super Bowl foods include finger foods, small bites, and dips. If your Pinterest boards could use some fresh ideas for the big game, we've got you covered! Plus, some craft beer pairings that you can slide into your grocery store cart while you're picking up ingredients for each, making it an easy win.
Nothing makes a Super Bowl party quite like bacon, and bacon-wrapped blue cheese stuffed dates are a gift you may want to keep in a serving tray for yourself. (They'll think you made them for them, but really, you made them for you.) These apps are delicious, easy to make and guaranteed to have your guests coming back for more. Pair with the deep fruit aroma and hints of caramel in Cadence, a Belgian Dubbel with figs and Belgian candi sugar.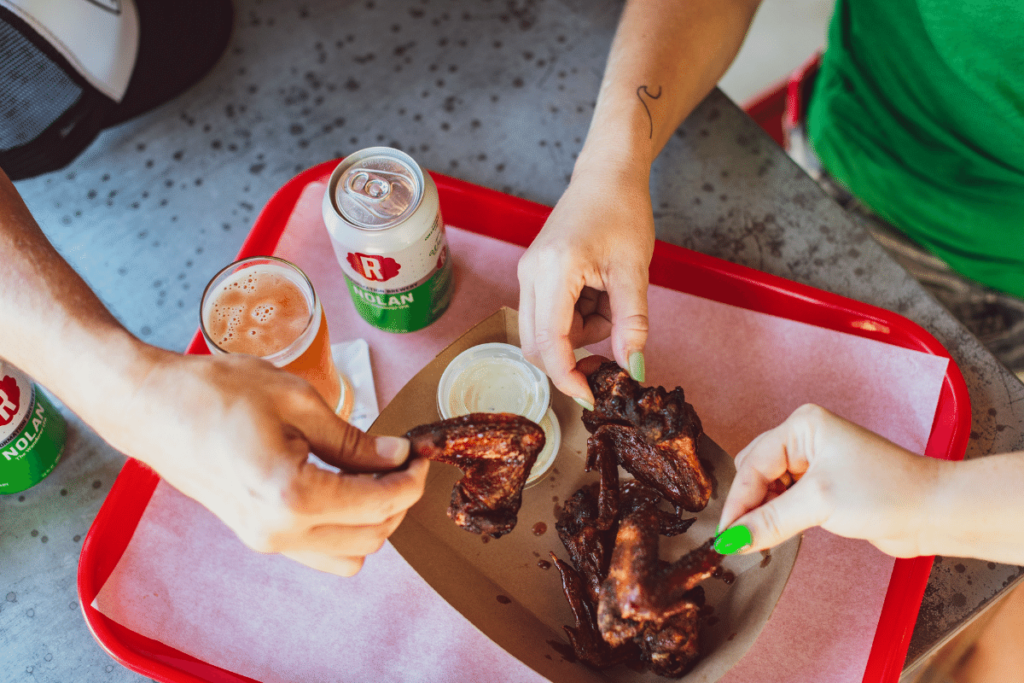 No Super Bowl party is complete without crispy hot chicken wings. Did you get an air fryer for the holidays? Put it to work with a simple, easy, delicious recipe. And bonus, with this recipe, you'll still satisfy cravings for the crunch from the oil-fried kind without the oil. Pair your gold standard of Super Bowl snacks with JOGR, our juicy lager with notes or orange, melon and grapefruit. 
Did someone say citrus? Our pale ale, Oren, is a perfect pick to pair with a crispy, salty pretzel focaccia bread that's foolproof and you can make at home. In fact, this recipe is so easy, you don't even need a mixer to make it. (Just make the dough the night before.) Oren's mild, soft waves of citrus will refresh between bites of salty brown crust. Serve as-is or better with a spread for DIY sandwiches–because you know your guests will want to.
If you're feeding a larger crowd, satisfy their appetites with dishes heavier than apps with a Texas-style chili loaded with layers of umami, a little spice, and a hint of something extra. (Spoilers: It's the cocoa powder.) Pair with our toasted porter Stark, for a winning combination. Stark's hints of chocolate from toasted malts will have you savoring what's in your glass and your bowl.
If you find yourself without a place to watch Sunday's big game, come grab a seat and raise a glass with us in Woodstock, Canton or Smyrna!