Woodstock Moments you won't want to miss!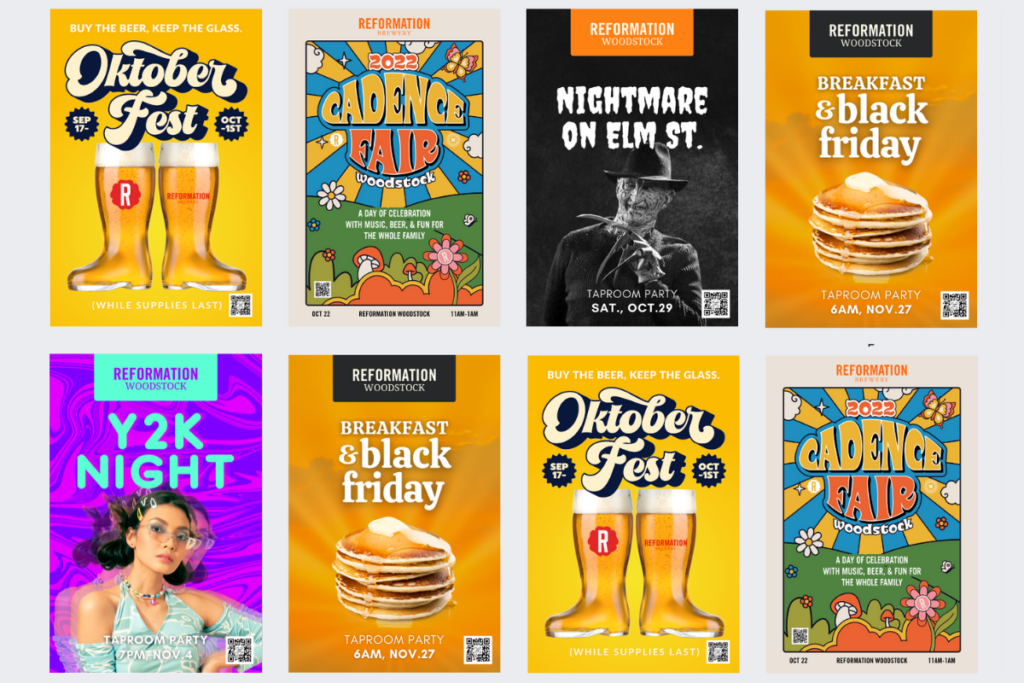 Oktoberfest
Buy The Beer, Keep the Boot! Join us September 17th-Oct 1st at our Woodstock taproom as we celebrate the return of Reformation Oktoberfest. While supplies last, we'll have 16.9oz glass beer boots available to fill up and take home for $20.
Let's Party – Save the date for Oct 1st when we turn Woodstock into a Bier Garden of your dreams! Local vendors, good eats, and beer of course.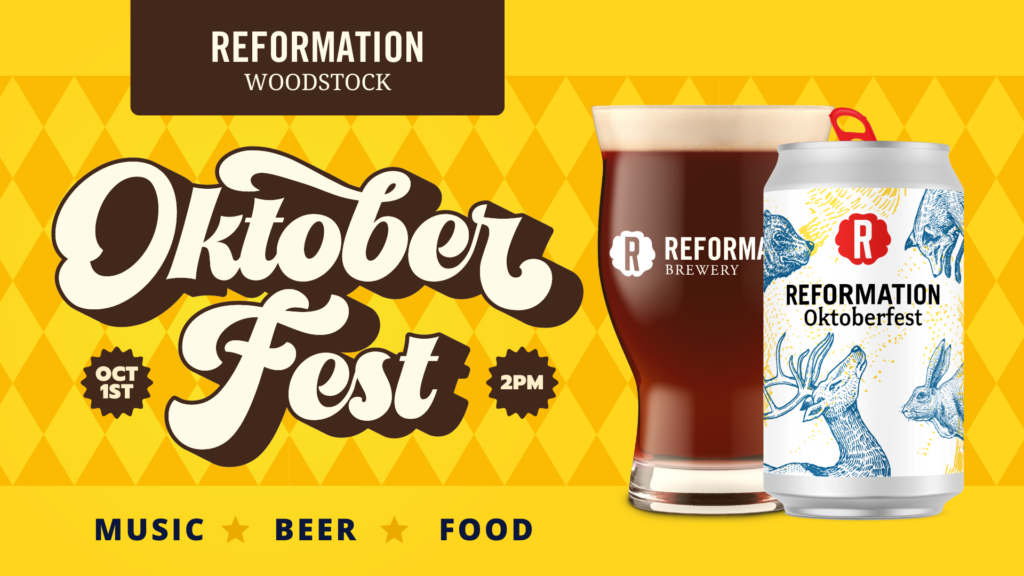 Cadence Fair 2022
Welcome to Woodstock for our annual celebration of music, crafts, and community! It's a birthday party for Reformation in the best way we could imagine – spending time with you. Stay tuned for more details coming soon.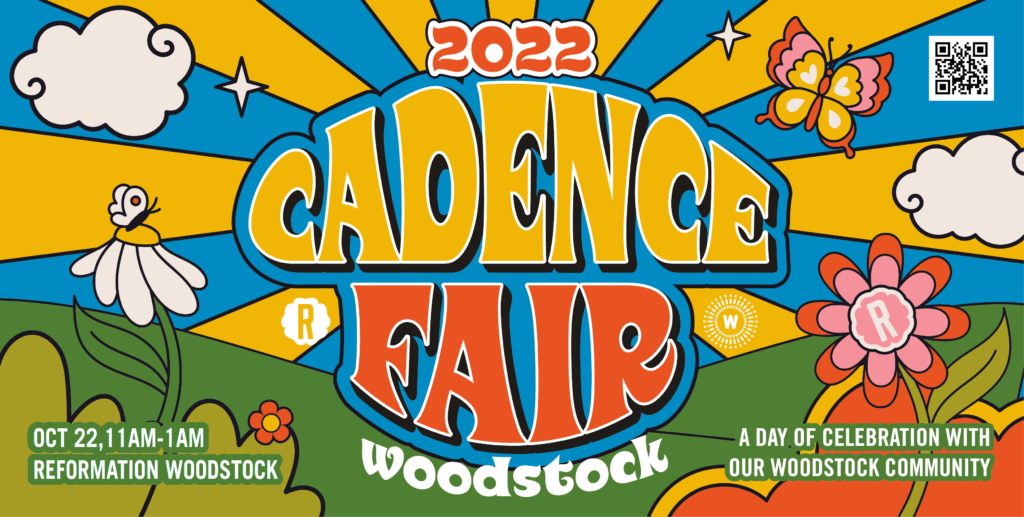 Nightmare on Elm St.
Costume party? Absolutely. Get spooky with Reformation Woodstock October 29th as we transform our space into a haunted hangout. This free event has no cover and no age restriction. See you there!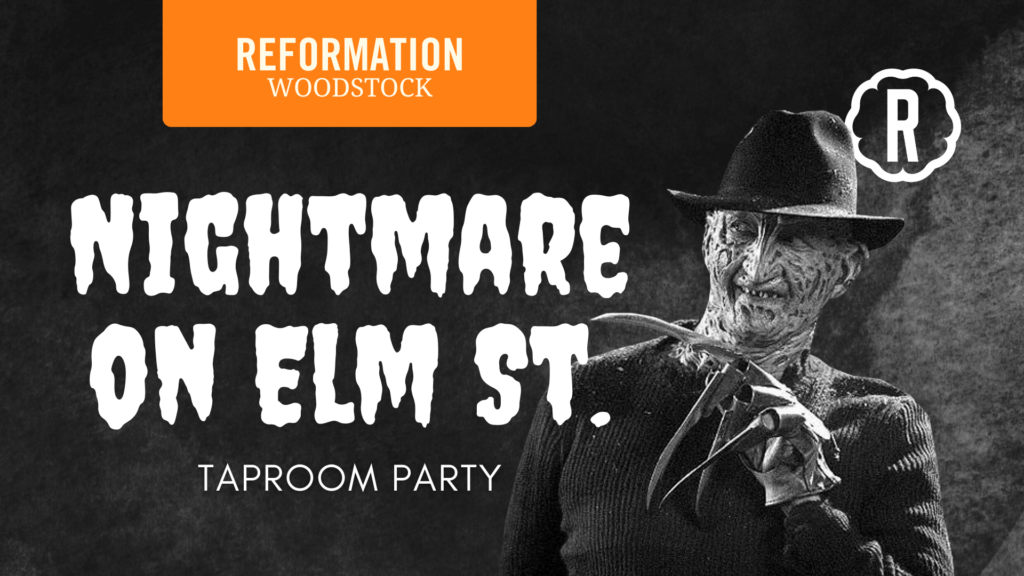 Y2K NIGHT!
Dig out your crop tops, hair clips, and graphic tees. We're throwing it back to Y2K with a party in Woodstock, Friday, Nov. 4th. Prepare for a killer playlist, and more fun on tap.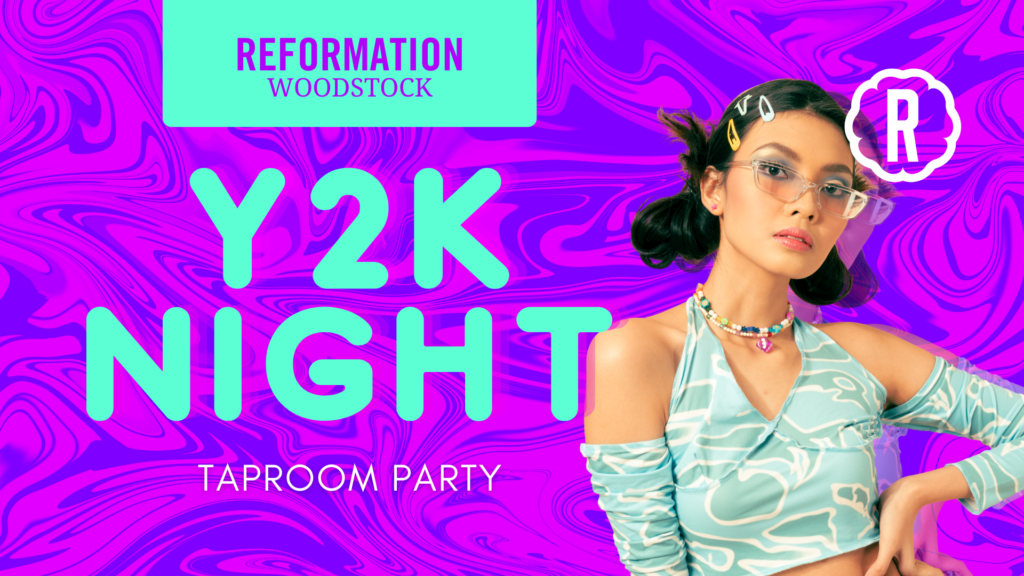 Breakfast & Black Friday
It's a Reformation tradition to roll out of bed at 6AM the day after Thanksgiving and start sipping on all the most delicious beers we can find. Stay tuned for more details coming soon, including a pancake breakfast and more surprises! Friday, Nov. 25th starting at 6am (yes, AM).