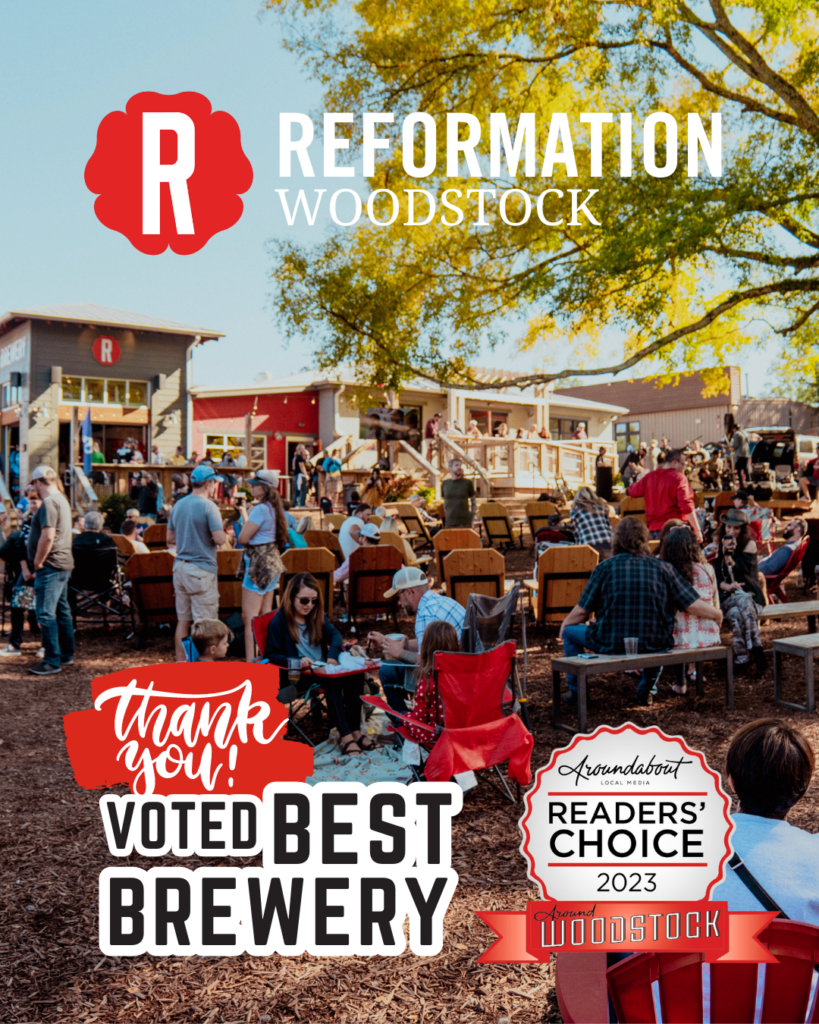 We were honored to win "Best Brewery" In Woodstock and Canton for Around Woodstock and Around Canton's READERS' CHOICE 2023 awards! 🥳🎈 🎉 🍻
---
All credit goes to our fabulous hardworking crew and you our loyal raving fans. We could not have come this far or kept going strong without all of the love and good vibes from our hometown community.
And, we could not think of a better way to celebrate the lead-up to Fall and the eve of our 10th anniversary this October 31st (along with our Cadence Fair 10/14).
Thank you, Woodstock, Canton, and all of our Cherokee County friends!
Cheers to many more moments together. 🍻 🥂